Your Trusted Mammoth Lakes Broker
Sylvia Bouzaglou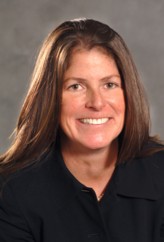 Some people are very casual when it comes to signing papers that affect their finances for decades. But for those who recognize that small steps early in the game can affect major outcomes later, it's fortunate that there are professionals who dedicate themselves to learning about the process and local market conditions. With the present changing and challenging conditions of real estate it is even more important to have the right help in making those important choices.
"Sylvia did an outstanding job. Very professional, organized, fast and accurate. She kept me informed at all times and she listened and followed through on my requests. I appreciated and valued her suggestions and knowledgeable information. Sylvia was very pleasant and easy to work with. We certainly will recommend her and look forward to working with her in the future."
-- Gordon Bugna-San Clemente, CA
Experience – 20 years
I am an educated professional (graduate of UC Santa Barbara) and work full-time in real estate. With 20 years of experience and extensive knowledge of the Mammoth Lakes market, I can help you determine the most advantageous investment for now and the future. With years of experience working with various banks in foreclosure REO sales, I have the experience and knowledge to help you purchase bank owned real estate. In today's competitive and challenging real estate market, it's extremely important to have total confidence in your real estate professional. Don't settle for anything less than you deserve. I'm confident that I can save you not only tens of thousands of dollars, but a great deal of time and emotional energy as well.
Service
I believe what makes the difference and how to achieve excellence is when people come first. I aim to make sure that my clients are completely satisfied. Regardless of your real estate needs, you will be provided with a premium level of service. Whether you are looking for a luxury second home, investment property, or a place to call home, I want the arrival to be perfect for you and your confidence in me to extend to future business.
If you are selling, I put my customized marketing plan to work for you. I listen, I know the market and how to market, I negotiate on YOUR behalf and I follow through.
"People don't want someone who will sell them. They want someone they can trust who will guide them."